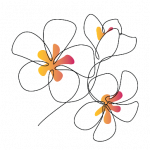 Lihue Dental is a paperless office, which makes registering online or in our office easy, convenient, and secure. No more downloading pages of forms for your first visit or taking valuable time to face endless questionnaires. If you do not have an internet connection, we will gladly walk you through the process in our comfortable and friendly office.
You may register with Lihue Dental prior to your appointment by filling out our secure online New Patient Form.
Upon completion of the form, please press the submit button at the bottom to automatically send your information. We will have your completed form available for your signature when you arrive at our office.
The security and privacy of your personal data is one of our primary concerns, and we have taken every precaution to protect it. Please note that you will need to finish your online forms completely or they will time out and you will have to start over.
For those that prefer pen and paper, please come to your appointment 15 minutes early to complete your forms at the office. We are happy to assist you in person.
We believe in quality interactions. You will be treated with respect, kindness, and honesty.
We believe in partnerships with our patients. We will listen carefully to you, what you want, and collaborate to achieve the results you envision.
We value your time and run on schedule.
We will make every effort will be made to treat you as soon as possible if you experience a dental emergency.
We are committed to clear and consistent communication. We will make every effort to provide you with all the information you need regarding your dental treatment.
We welcome new patients and include them in our dental family.
We are passionate about dentistry and provide top-quality solutions. We are great at what we do.
We offer a full range of dental services beyond what many dentists do, including root canals and third molar extractions.
We value our environment and are doing our part by going paperless office. This makes things convenient for you and saves a few trees in the process.
We have a strong sense of ethics and will define what work is a priority.
We work with good hearts and minds, and believe in leaving you with a smile that is healthy and beautiful. Your smile is your best accessory!