The Lihue Dental team provides our patients with high-quality dentistry with short wait times that are convenient for you. Hygiene appointments are available on Monday, Tuesday, Wednesday, Thursday, and Friday.
Our highly trained and personable staff are here to help you achieve and maintain your healthy smile. At Lihue Dental, you'll be in a beautiful environment with people who sincerely care about you.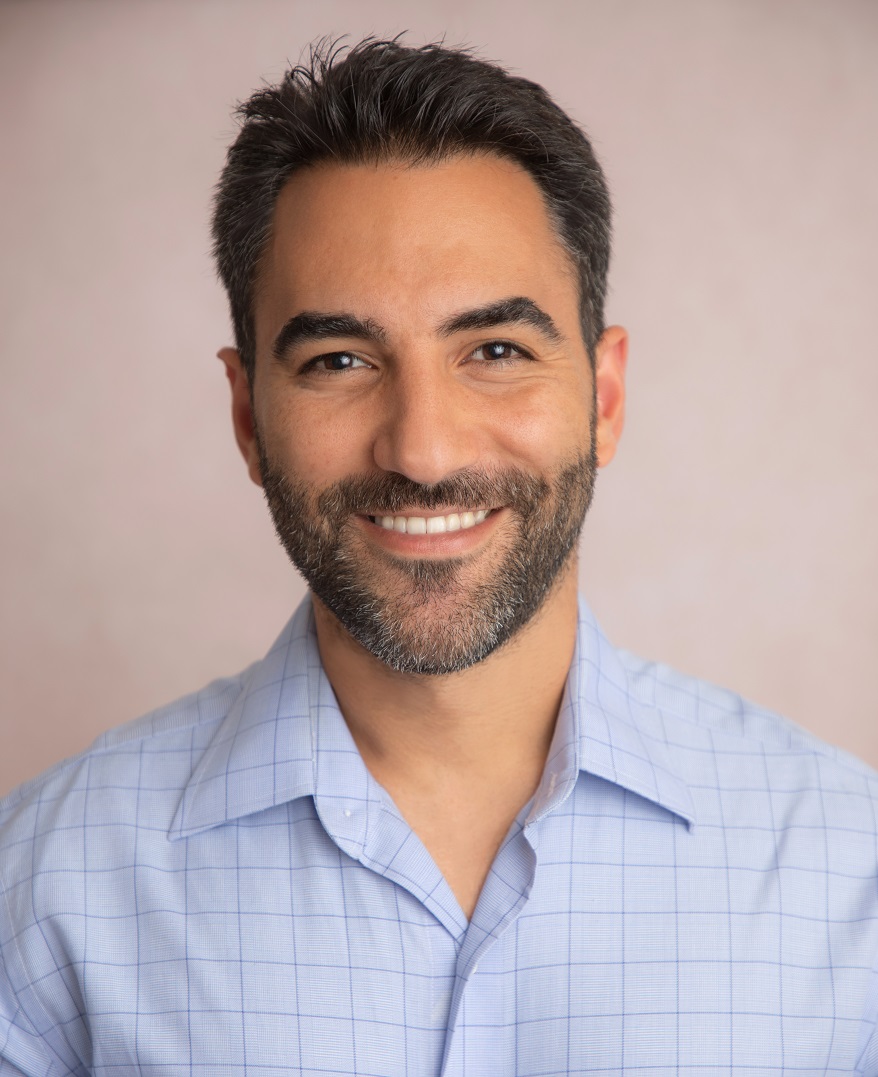 Dr. Eghbarieh, is a skilled dentist, adventurer, and a worldly man who loves to embrace new cultures. He was born in Maryland but grew up in Palestine and received his BDS from Arab American University.
After practicing in Israel for many years, he and his wife decided to move back to the United States where he graduated with a DMD from Rutgers University. He specializes in complex dental procedures such as implants, root canals, and oral surgery.
Dr. Eghbarieh plays soccer, volleyball, and enjoys hiking the trails of Kaua'i. A lover of biking and healthy living, he can often be spotted pedaling down the Kaumuali'i on his commute to work.
He is a member of the American Dental Association, Hawaii Dental Association, and the Kaua'i Dental Society. Dr. Ameer is committed to providing the best possible care for his patients and strives to deliver state-of-the-art, relationship-based, comprehensive care tailored to the needs and budget of his patients.
He fluently speaks Arabic and Hebrew and is known for his warm smile, kind attitude, and professionalism.
Moe is a skilled dentist with a quiet and calming personality. Born on the Big Island of Hawaii and raised in Palestine, Mohamed recently graduated from the Jordan School of Science and Technology with his dental degree and is continuing his training with Dr. Allen and Dr. Ameer at Lihue Dental.
Moe excels at providing gentle dental care and making all Lihue Dental patients feel welcome and comfortable. He is an avid soccer fan and happy to be back in Hawaii and continuing his postgraduate dental education and training at Lihue Dental.
Front Office Manager & Treatment Plan Coordinator
Citlalic has a welcoming smile, keen attention to detail, and a "can-do" attitude. She completed all of the health prerequisites for dental hygiene at Napa Valley College and took that knowledge to master the business side of dentistry. She excels at creating collaborative treatment plans for patients. Her favorite part of her job is when patients see the final results. They're glowing, she says, it makes a huge difference for them and I love being part of it.
Citlalic moved from Napa, California to Kauai in July 2018 with her husband and daughter. Her husband was born and raised on Kauai and when an opportunity presented itself to move back home and they jumped at it. It is a decision they are both thankful for. They enjoy hiking, going to the beach, walking their dogs, and family gatherings.
Citlalic is also fluent in Spanish.
Rebecca was barely off the airplane from Michigan when we had the good fortune of recruiting her to Lihue Dental. She is a seasoned veteran when it comes to dental hygiene. In addition, Rebecca is known for being respectful, hardworking, and willing to help wherever she is needed.
She attended Spring Arbor University in Michigan and completed her degree from Lansing Community College. Coming from a progressive dental office, Rebecca is knowledgeable in state-of-the-art dental procedures, working in a paperless office, and has experience with both children and adults.
"One thing I have learned to value over the years is having relationships and great communication with patients through patient education and personal attention."
She fits right in with our philosophy of the importance of community service and has an impressive track record volunteering at Care Free Dental Clinic in Lansing, Michigan and at St. Johns, Michigan, Health Fair.
When not working at Lihue Dental, you will find her and her husband swimming at the beach or hiking Kauai trails.
Born and raised on the Southside of Kaua'i, Shannon graduated from the University of Hawaiʻi at Mānoa with a bachelor's in dental hygiene. When she's not working, she's outside hiking, gardening, or in the water surfing. She also has a passion for hula and danced in a hālau since she was little.
Shannon brings aloha to each patient, what she likes most about being a hygienist is improving someone's confidence in their smile.
Veronica was born and raised in a little town outside of Salem, Oregon. In college, she fell in love with a native Hawaiian man who convinced her to move to paradise. Since arriving, she's immersed herself into native Hawaiian culture, giving monthly gratitudes at sunrise and learning the art of quilting. In her free time, Veronica loves to read true crime mysteries and lounge on the beach with her Husky-Pitty mix, Kuhina. He's a total beach bum who loves to soak up the sun.
Empathy is at the core of Veronica's work style, something she cultivated through years of supervising teams at a technology call center. If you understand where people are coming from, you can find a resolution. I can have a nice interaction with someone from any walk of life because we all have commonalities, we all feel many of the same joys and frustrations, says Veronica.
Her favorite part of working at Lihue Dental is seeing you! She loves meeting new people, sparking new conversations, and being part of Kauai's diverse community. But ultimately what made her choose Lihue Dental was the staff. "It's a really friendly and inviting team. Everyone has been so patient and helpful. I'm learning so much here."